Library Participating in "Winter Read"
The Stanley Library is joining The Community Library in Ketchum for the 2022 Winter Read, a community-wide program to promote literacy and civil discourse by inviting everyone to read a book and talk about it. This year's selection is A River Runs Through It by Norman Maclean, a short novella set in 1930s Montana and centered on a family that comes together, despite their many differences, to fish together on the river. Throughout the Winter Read we will explore this text, our relationships to our rivers, their histories and futures, and examine what these waters have to say to each of us.
You can pick up a copy of the book at the library now. Our discussion will be Thursday, February 17. The Community Library is hosting several free virtual programs to help us engage in conversations around rivers. More details coming soon.
Other Book Club Discussions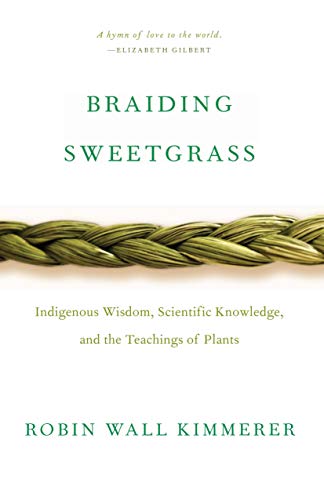 Book Club has been meeting via Zoom this winter. So far, we have read Four Threats: The Recurring Crises of American Democracy by Suzanne Mettler and Robert C. Lieberman and the novel Hamnet by Maggie O'Farrell. Our next discussion will be about Braiding Sweetgrass: Indigenous Wisdom, Scientific Knowledge and the Teachings of Plants, on Thursday, January 20. As a botanist, Robin Wall Kimmerer has been trained to ask questions of nature with the tools of science. As a member of the Citizen Potawatomi Nation, she embraces the notion that plants and animals are our oldest teachers. In Braiding Sweetgrass, Kimmerer brings these two lenses of knowledge together. Copies of the book are available at the library.
Other books on the agenda include The Genius of Birds by Jennifer Ackerman in March and five classic short stories in April.
Upcoming Programs
Our Citizen Science series is back! We're offering several programs this winter featuring locals who are knowledgeable about specific scientific topics. These folks will share what they know with us in a casual talk, then open it up to questions and discussion. Topics include the science of snow, avalanches and human decision-making with Chris Lundy on January 12; raising and tracking fish with a Sawtooth Hatchery representative on February 2, and whitebark pine and forest ecosystems with Dana Perkins on April 6.
In conjunction with Winter Read, on March 2 Bob Beckwith will talk about his river trip from the source of the Salmon River to the ocean. We're also working on a fly fishing program. If you'd like to hear more about upcoming programs, check our website or Facebook page or sign up for the Local Events/Programs newsletter by clicking Update Subscription Preferences.
A Quieter Year
The ongoing COVID-19 pandemic has continued to change the way the library operates, but we are still serving patrons and the community and have been checking out a lot of books. Masks are required for all visitors, and the Community Room and restroom remain closed to the public.
We enjoyed a few in-person outdoor events and several virtual programs this summer and fall:
We were thrilled to welcome Sarah Sentilles to our Author's Luncheon at the Idaho Rocky Mountain Ranch in early September. Sarah gave a beautiful talk about her latest book, Stranger Care, and how foster parenting and writing share many similarities.
Dave Kimpton read from his new book, Mountainous Events, to an appreciative audience in the courtyard this fall.
Several local children completed the Summer Reading Challenge to earn cash prizes.
The Reading Challenge group met twice to talk about the books they've read to fulfill Challenge categories. The final meeting will be Thursday, January 6, where we will also decide on our list for next year's challenge.
While we missed getting together at Beckwith's Lodge for our annual Christmas Reading, we shared a virtual reading of Barbara Robinson's classic story, The Best Christmas Pageant Ever.
Stanley School students enjoyed Cookies & Cocoa thanks to the "Cookie Man," Ken Murray, who has been sending treats every December for years.
We offered several popular Take and Make Kits, which included everything for folks to create their own crafts at home. We are planning more Take and Make Kits this winter. Stay tuned for details!
E-Magazines Available Soon
The library is slowly easing out our print magazine subscriptions due to lack of use. However, beginning in January, patrons will have access to over 3,800 magazines online through the Idaho Digital Consortium. These magazines will be available to check out on your devices, and will not count toward total items allowed for check out. You could check out ten magazines and still check out e-books. Also, these magazines are rated for simultaneous use, so 20 different patrons could have one magazine checked out at the same time. Go to our website and click on Idaho Digital Consortium to see available e-books and e-audio books and soon, magazines. If you need help, we are glad to talk you through the steps.
Consider a gift donation (and save on taxes)
We appreciate everyone who generously donates to the Stanley Community Library! Donations allow us to add materials to our collection, offer interesting programs, provide staff training, and improve our facility.
As 2021 draws to a close, please consider a donation to the library in memory or in honor of your loved ones. You can donate via PayPal (or a credit card) or download a donation form to mail here. Gift recipients will receive a card notifying them of the donation details and information about the library.
In addition to the usual state and federal charitable gift tax deduction, the Idaho Tax Code allows a substantial tax credit for contributions to educational institutions, including public libraries. An Idaho resident taxpayer may receive a reduction of his/her state income tax bill by up to 50% of any contribution to the library. The credit is capped at $500 for individual tax payers, $1,000 for couples, and cannot exceed one half of the taxpayer's total Idaho income tax liability. Before claiming this credit, you should consult your tax adviser.
Upcoming Events
Friday, December 24 and Saturday, December 25
Closed for Christmas Eve and Christmas Day
Friday, December 31 and Saturday, January 1
Closed for New Years Eve and New Years Day
Thursday, January 6, 5:00 p.m.
Reading Challenge discussion
Tuesday, January 11, 5:15 p.m.
Board meeting
Wednesday, January 12, 5:30 p.m.
Citizen Science: Snow, avalanches, and human decision-making with Chris Lundy
Monday, January 17
Closed for Martin Luther King, Jr. Day
Thursday, January 20, 5:30 p.m.
Book Club discussing Braiding Sweetgrass by Robin Wall Kimmerer
Wednesday, February 2, 5:30 p.m.
Citizen Science: Raising and tracking fish with a Sawtooth Hatchery representative
Tuesday, February 8, 5:15 p.m.
Board meeting
Thursday, February 17, 5:30 p.m.
WINTER READ: Book Club discussing A River Runs Through It by Norman Maclean
Monday, February 21
Closed for Presidents' Day
Wednesday, March 2, 5:30 p.m.
WINTER READ: From the Source to the Sea with Bob Beckwith
Tuesday, March 8, 5:15 p.m.
Board meeting
Thursday, March 17, 5:30 p.m.
Book Club discussing The Genius of Birds by Jennifer Ackerman
Wednesday, April 6, 5:30 p.m.
Citizen Science: Whitebark pine and forest ecology with Dana Perkins
Tuesday, April 12, 5:15 p.m.
Board meeting
Thursday, April 21, 5:30 p.m.
Book Club discussing five classic short stories
For updated program information, check out our website or Facebook page.
---
Access to the World through Books and So Much More
Books | Computers | Information | Lectures | Book Club | Classes | Magazines | Copies & Faxes | Readings | Used Book Sale | Wireless Access | Test Proctoring | Slide Shows | Read 'N' Feed | Audio Books | DVDs | Babies & Books | Learn & Play